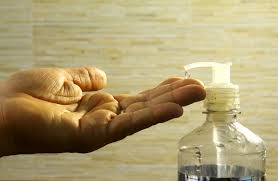 Infection Prevention Control Ireland is a unified and professional group providing assistance and advice to empower those delivering care in all healthcare settings. IPCI members engage with healthcare service users and providers at national local and international levels to deliver care based on evidence and best practice.
Membership is open to individuals working within the healthcare setting with a particular interest in promoting infection prevention and control. Become a member by contacting secretary@ipcireland.ie.
Events
Dates for your diary
Please note future dates for IPC Ireland events: 20th September 2022: IPC Ireland Zoom Meeting at 12md (Details to follow). 28th October 2022: IPC Ireland CPD Day in Midlands Park Hotel, Portlaoise (Details to follow). 17th May 2023: IPC Ireland AGM (venue to be confirmed). 18th May 2023: IPC Ireland National Conference (venue to be confirmed).
Latest News
New Acute Hospital Infection Prevention and Control Precautions for Possible or Confirmed COVID-19 in a Pandemic Setting
Hello IPCIreland members New Acute Hospital Infection Prevention and Control Precautions for Possible or Confirmed COVID-19 in a Pandemic Setting V2.12 were published 19.05.2022. See link file:///S:/Infection%20Prevention%20&%20Control%20IPC/2019-nCoV/IPC/InfectionPreventionandControlPrecautionsforAcuteSettings%2019.05.22.pdf